The launch of Oldham Foodbank!

- 7 May 2012


Oldham FoodBank is an Oldham wide initiative sponsored by St Margarets Church, Hollinwood, and currently based there.

 

Many Churches in the Oldham area are backing this, including Roman Road IM Church, by collecting food and joining with volunteers to man the centre.

 

A foodbank gives three days of emergency food to local people in crisis. By donating food you enable us to meet the needs of people who live in our local area. People are referred to the foodbank by local care professionals, ie Social Services, NHS, Gp's  or CAB. They are then given three days of emergency food and  support to contact other agencies if necessary to help solve the longer term problem. Opportunity for prayer is also given.

 

We are very hopeful that a town centre base, will be available in the next few months, where people will be able to have a cup of tea or coffee and someone to  listen to their problems.

 

A simple gift of food does more that just fill empty stomachs. Foodbanks help prevent family breakdown, housing loss, crime and mental health problems. It is an opportunity for all local Churches to come together and support people in real need.

 

Make a deposit - you never know when you may need to make a withdrawal!

 

If you would like more information or wish to volunteer, please contact: Val Cockcroft  (01706849427) or info@oldhamfoodbank.org.uk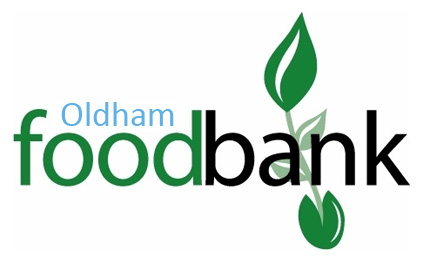 --- Written and submitted by Val Cockroft.
Attached below is a list of the items being collected by the Foodbank.